3rd Annual Knocking Out Homelessness Softball Tournament
Divisions: Coed Open (organized softball teams) / Coed Recreational ("let's just have fun & get together" teams)
Format: Double Elimination ASA/USA Softball Rules (50 minute timed game).
Entry Fee: $250 - $10 Umps at the plate/team/game
7th Annual B2SB Registration
Educated Angels is helping bring Central Texas together to benefit KISD Homeless Awareness Response Program.
Collecting school supplies for homeless students!
The Back to School Bash will be from 9:00 am to 2:00 pm
The Knocking Out Homelessness Softball Tournament will begin at 8:00 am and run until it ends!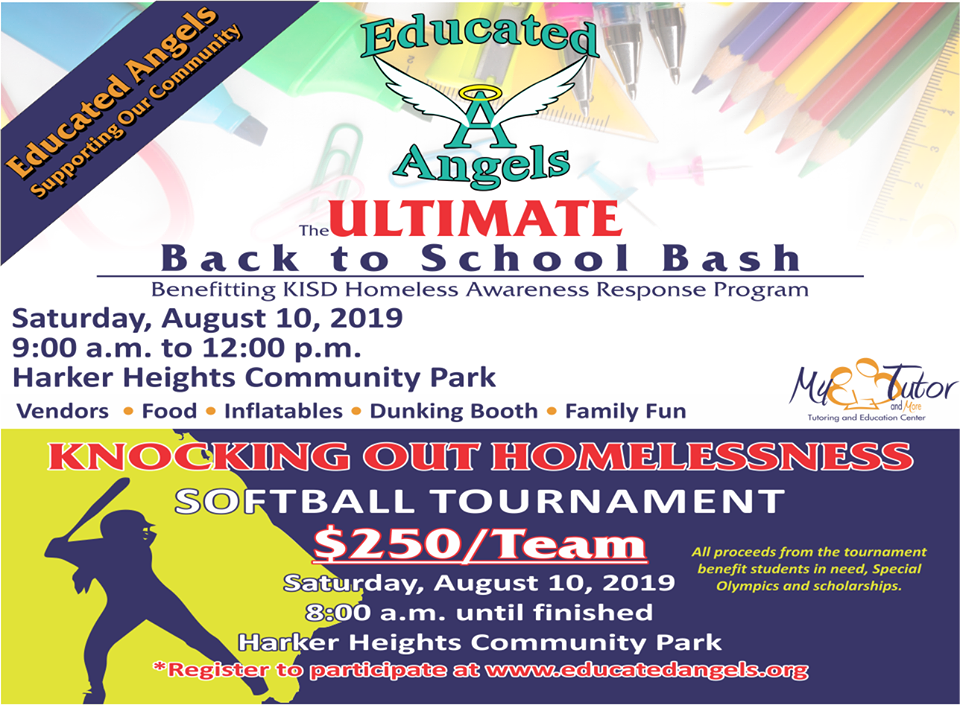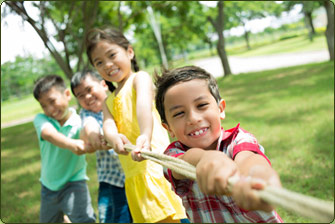 Special Olympics Family Fun Day Kick Off
KISD Special Olympics Track & Field and Bowling Teams Booster Club is hosting a FAMILY FUN FIELD DAY to kick off their 2019-2020 Seasons!  Bring the whole family out for a day of fun-filled games like WATER BALLOON TOSS, TUG OF WAR, RELAY RACES and much more!  Volunteers are needed for the 10 games/events planned.  INVITE your family, friends, organizations, churches and groups to join us!
Date: 08/10/2019 (Sat.)