Students in Need
School Supply to HARP
New underwear and socks to the HARP Closet
Thanksgiving & Christmas baskets
Prom Dresses to local High School Students
Senior Baskets to HARP Students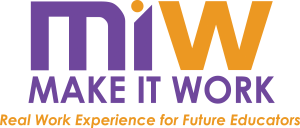 MiW Future Educators
Scholarships to College in Partnership
Summer Internship Scholarships for Future Educators
As a non-profit dedicated to improving the lives of students and community members, we are proud to have given back over $15,000 in scholarship and in-kind donations to local students.
Educated Angels is committed to connecting our community please check out the community calendar and submit your events. #buildingastrongcommunity
Educated Angels was featured in the very first issue of Let's Connect Magazine!