Students in Need
School Supply to HARP
New underwear and socks to the HARP Closet
Thanksgiving & Christmas baskets
Prom Dresses to local High School Students
Senior Baskets to HARP Students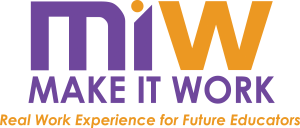 MiW Future Educators
Scholarships to College in Partnership
Summer Internship Scholarships for Future Educators
Hello Educated Angels Supporters
Due to the current health concerns in Bell County Educated Angels is revising our MiW Gala to be an online auction and recipient awards on April 3, 2020. Please see below press release.
Although we are challenged by this current obstacle our community is facing we are asking the public to continue to support the students of our community as they prepare for adulthood.
All awards recipients will be announced via Facebook Live!
Like and Follow our Facebook page and RSVP the event for alerts!
As a non-profit dedicated to improving the lives of students and community members, we are proud to have given back over $15,000 in scholarship and in-kind donations to local students.
Educated Angels is committed to connecting our community please check out the community calendar and submit your events. #buildingastrongcommunity
Educated Angels was featured in the very first issue of Let's Connect Magazine!