Students in Need
School Supply to HARP
New underwear and socks to the HARP Closet
Thanksgiving & Christmas baskets
Prom Dresses to local High School Students
Senior Baskets to HARP Students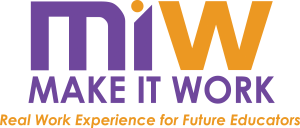 MiW Future Educators
Scholarships to College in Partnership
Summer Internship Scholarships for Future Educators
Educated Angels General Scholarship~ $1000 (12 Credit Hours), awarded to students intending to begin their collegiate career at CTC. A 2.5 GPA and one page essay are required.
Educated Angels Scholarship Opportunities!
Download Application and Return To :
educatedangels2012@gmail.com
MiW Education Internship & Scholarship~ $1000, awarded to students entering the field of Education AND requires a 2-week summer Internship commitment.
C Zachary Sheppard Memorial Bowling Scholarship~ $500, awarded to students who are members of their HS Bowling Clubs
Like and Follow our Facebook page and RSVP the event for alerts!
As a non-profit dedicated to improving the lives of students and community members, we are proud to have given back over $15,000 in scholarship and in-kind donations to local students.
Educated Angels is committed to connecting our community please check out the community calendar and submit your events. #buildingastrongcommunity
Educated Angels was featured in the very first issue of Let's Connect Magazine!